On February 28, OpenMedia held a national Day of Action against website blocking, in partnership with over 30 other companies and organizations, and tens of thousands of Canadians.
Why? Because Bell Canada has spearheaded an effort at the CRTC to institute new website blocking, that will lead to censorship, and undermine net neutrality.
But we're not going to let them get away with it. As a part of our day of action, put the spotlight on Bell's proposal, with a massive billboard right in the heart of downtown Toronto, at Yonge and Dundas Square.
This 30-by-40-foot billboard took our Day of Action to the next level and we couldn't have done it without our community having our back. Thank you for your donations, shares, and ongoing support. You make our work possible.
We'd also like to give a special thanks to our friends at SumOfUs for teaming up with us on this one!  
Check out these photos of the billboard, located right on Yonge and Dundas square in Toronto (if you happen to walk by, send us a pic!).
And please don't forget to join the day of action and spread the word! Our goal is to gather at least 50,000 comments to the CRTC.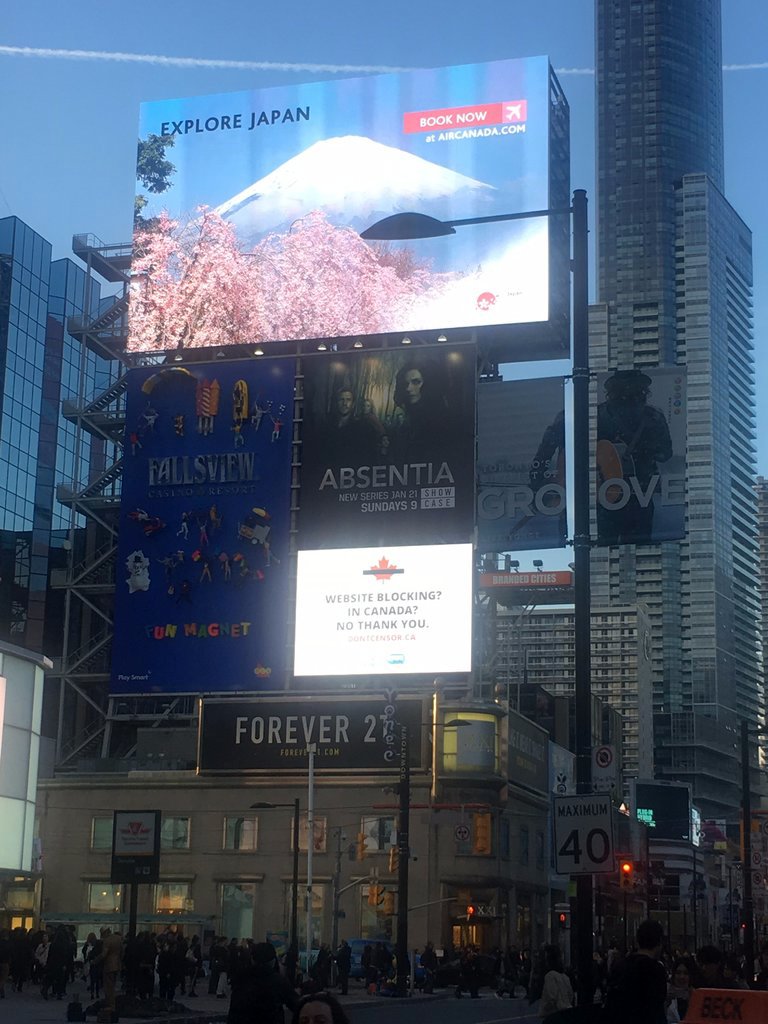 Like this article? rabble is reader-supported journalism.
Thank you for reading this story...
More people are reading rabble.ca than ever and unlike many news organizations, we have never put up a paywall – at rabble we've always believed in making our reporting and analysis free to all. But media isn't free to produce. rabble's total budget is likely less than what big corporate media spend on photocopying (we kid you not!) and we do not have any major foundation, sponsor or angel investor. Our only supporters are people and organizations -- like you. This is why we need your help.
If everyone who visits rabble and likes it chipped in a couple of dollars per month, our future would be much more secure and we could do much more: like the things our readers tell us they want to see more of: more staff reporters and more work to complete the upgrade of our website.
We're asking if you could make a donation, right now, to set rabble on solid footing.