Elections
I know that it is hardly as exciting as the Toronto race, but our nation's capital does have an election too. I find it interesting that will all the talk of the Tea Party sweaping north with Ford in Toronto, that Jim Watson, who is probably the most anti-tea party politician you could think of (moderate, lots of governmental experience, generally seen as being one of the more polite politicos out there) looks like an almost sure lock to win.
The inside scoop is that the Liberal Party of Canada is looking for "star" candidate to replace David Pratt to take on John B. 
There are three unimpressive local candidates running, but they have been fighting for this nomination tooth and nail and yet the Liberal party has absolutely no intention of letting any of them be on the ballot come election time.
I hear that, apparently, the party is forcing the riding association to delay the nomination until they can find a star candidate and will then force the other nominees to drop out.
Very interesting. 
Church of the Holy Trinity
Toronto
,
ON
Canada
43° 39' 9" N, 79° 22' 54.0012" W
Ontario CA
Monday night residents from across the city and activists from environmental, arts, labour, poverty, housing and cultural organizations will come together under the OneToronto banner.
Rick Salutin writing about the politics of hope and fear, recognizs that "This is partly due to our political system: We get to vote occasionally for leaders, then leave it all in their hands, leading to excessive reliance on "them," and turning on them when things don't gel. A political culture of blame and rage is the upshot, rather than shared responsibility and the will to keep going. What could change that? Something more ongoingly, truly democratic, perhaps."
Once we realize that too much political power in the hands of a few politicians will inherently corrupt, we must look for an alternative form of governance.
Am I the only progressive who will be voting for Ford? I like his populist leaning and I'm tired of voting for liberals who've almost always failed us. I was cheering for Joe, but Ford seems more fiscally responsible. I'm willing to give him a shot.
Anyone have any thoughts on the races in Windsor?  I'm leaning without much enthusiasm towards Limoges right now mainly because he seems to have a little more labour support and seems less likely to spend money on sketchy megaprojects.  Is there an especially progressive candidate I should be aware of?
In the school board races, I'm eager to support Shelley Harding-Smith, who's prominent in the local NDP association.  Probably also Kim McKinley.
Will probably support Ron Jones in my ward, just because he's the one candidate I've actually heard concrete policy suggestions from.  Should I know more about John Elliott?
Is this Tea Party of Canada for real? I realize that the Tea Party has made strong gains in the US politics and has caused some serious upsets across the country, but is Canada ready for it?
Taking the government and tipping it upside-down? Canada has always been known for their relaxing beliefs and not 'rocking the boat'. Will there be enough tea bags to rock the political boat in Canada? This grassroots movement has 2 major groups with websites and facebook groups/pages. Also there are two cities (Ottawa and Montreal) that have started founding their own groups that look to address municipal, provincial and possibly national politics. Is this simply more US culture creeping into our Canadian media? Is it for real?
The emergence of high-profile conservative and centrist candidates in city wards currently held by left-leaning councillors could change the complexion of the civic election.
The NDP faces the threat of losing two seats and Winnipeg's organized left may be forced to divert some of its ground game away from Judy Wasylycia-Leis' mayoral campaign.
http://www.winnipegfreepress.com/breakingnews/council-lefties-brace-for-...
@dandmb50
Where is the coverage of the Toronto Mayoral race, there is a lot of interest in it, here in Toronto but I could find only one recent story (mid August) about Rob Ford.
He sure knows how to perk up our interest and the other candidates know how to shoot Ford down. His campaign is to cut taxes and the over spending at City Hall. But he doesn't explain how he will do that.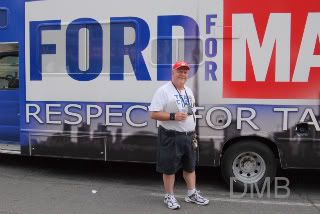 So Alex Cullen is in, Jim Watson might be in, O'Brien probably it seems.
Post any other news/rumours/speculations here.
The celebration that went unnoticed (by the bourgeois media):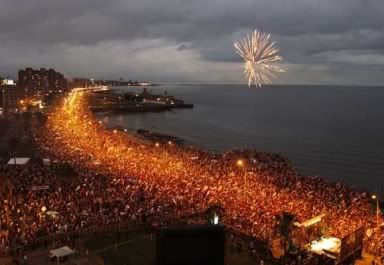 Frente Amplio wins in Uruguay. Jose "Pepe" Mujica will continue to represent the left wing coalition as President of Uruguay.
UnionSupporter wrote:
Maybe I'll try somewhere else. Cheers
I'm hoping UnionSupporter will return to lead the discussion he started. Hopefully it can be more successful than the first thread.
As I may have contributed to the initial disruption, I won't be participating here. I would hope some self-assessment will take place, and that some of the other guilty parties would similarly bow out and lurk for a change.
The WAP picked up Calgary-Glenmore last night, a seat that they had previously struggled to win 10% in. Will the WAP be a Western Canada Concept style flash in the pan, or can they give the Alberta PC's an elbow in the teeth from the right?
I don't see them sweeping to power in the next election or anything, but I wouldn't be shocked if them leapfrogged the NDP and Liberals and made official opposition.
Please tell me what you think of this new anti-campbell ad. It's part of COPE 378's MoveForwardBC.ca campaign. It was made in Vancouver by a young film crew. It touches on Campbell's exploits in Maui, Kinsella, Using the Carbon Tax to fund more road building and the legislature raids.
If you like the video please forward it to some of your progressive contacts that might enjoy the laugh. Thanks for your feedback - Vote May 12!
You can also view our other attack ads here.
The world's largest democracy votes next month and it appears that the result is uncertain, depending mostly on the results and willingness to join coalitions of smaller parties rather than on the main two.
Pages